Low Cost Used Shipping Containers for Sale
US Container Sales is the best place to go when you want to buy a used shipping container. We help thousands of customers every year save time and money on high quality used containers for sale. Whether you are looking to purchase 25 40 ft used steel shipping containers or you just want to buy one, we are here to help. Once you buy a used container it is usually delivered within 3-5 business days depending on where you live and scheduling with our delivery team. Used steel shipping containers often last more than 30 years if properly stored and maintained, making them a great long term investment.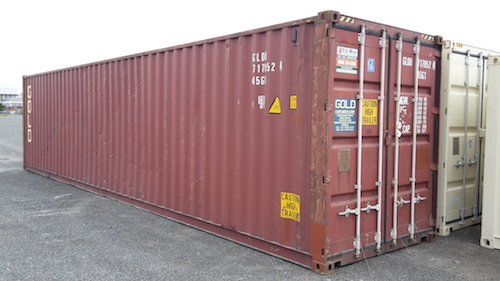 Used Shipping Container Grades/Conditions
All ISO shipping containers are built with strict specifications. Container grades are used to classify containers into categories so that companies or individuals can more easily buy and sell them. Here are the common conex container grades and what they mean.
One Trip Containers - one trip shipping containers are in such good condition they are usually referred to as new shipping containers. One trip cargo containers are built in China or another Asian country and then transported on a container ship to the United States. Containers may have slight scratches from the one trip, but in general they look brand new. One trip containers can be used for transporting cargo as they still have an active CSC plate. If you are primarily concerned with the appearance of the unit, then a new one trip storage container is your best option.
Cargo Worthy Containers - CW cargo containers are usually a few years old and have taken multiple trips over the ocean. They still have an active CSC plate which means they are certified to ship cargo. These containers usually have visible rust and some minor dents, but they are in good shape and still fully wind and water tight. They are great for shipping companies or on site storage.
Wind and Water Tight Containers - WWT storage containers are no longer certified for shipping, and their CSC plate has expired. In many cases you can get them certified them for shipping but that will require an inspection. Most steel storage containers that you see which are used for on site storage are wind and water tight containers. They are the most affordable option, and they are perfectly suited for storage.
As Is Containers - Many companies won't sell as is containers, but some do. These containers usually have damage, they are not wind and water tight, and would require repairs if you plan to use them for secure storage.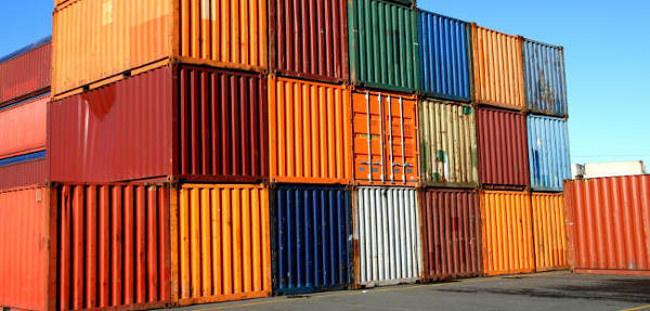 Used Shipping Container Costs
Used storage container prices depend on condition, size, availability and your location. Here is a general idea of costs of used containers.
Used 40 Ft Shipping Container Prices
One Trip - $4,500 to $5,500
Cargo Worthy / WWT - $3,000 to $4,500
Used 20 Ft Shipping Container Costs
One Trip - $3,000 to $4,500
Cargo Worthy / WWT - $2,500 to $3,500
Used 10 Ft Storage Container Costs
One Trip - $2,500 to $3,500
Cargo Worthy / WWT - $1,800 to $3,000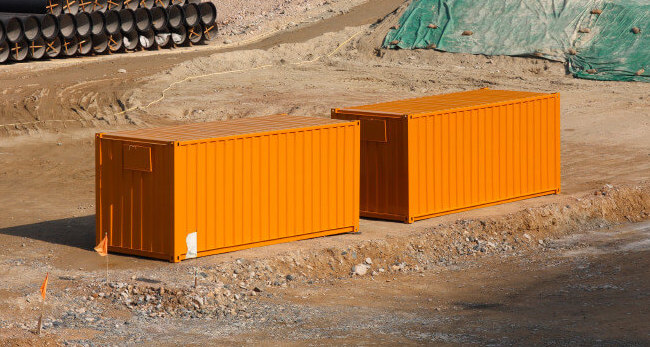 Used Steel Storage Container Features
Secure Lock Boxes - secure locking systems ensure that your items are safe from robbers. Containers are often left in unsupervised areas, making it crucial that they are secure.
Wind and Water Tight - there will be no holes or cracks in the structure and water will not be able to seep through the door seals. Your items will be safe from dirt, dust, water and the environment.
Flooring - marine grade plywood or bamboo flooring without holes or cracks.
Quality Doors - doors that fully seal, and that fully open and close with ease. It's important that when you store your container that it is level so that the doors continue to open and close properly.
Appearance - in general, conex boxes will show some wear and tear. Containers will typically have some dents and dings, some scratches and minor rust.
**These features apply to all container grades except for as is containers.
Low Cost Used Shipping Containers for Sale
Get a personalized quote today to see how much you can save on a used steel storage container with USContainerSales.com. You won't find lower prices, or a better selection anywhere else. Complete the quick quote form or give us a call to get started, it only takes a minute or two.
Related Resources