High Cube Shipping Containers vs Standard Steel Storage Containers
Many customers aren't sure whether they should rent or buy a high cube shipping container or a standard storage container. There is no right answer and what might be best for one person's needs aren't best for another persons. Standard steel storage containers are easier to find as they are the most common, and they are also slightly cheaper. High cube cargo containers obviously have additional capacity, about 275 cubic feet larger on a 40 ft container, which is the main benefit. You will find a detailed comparison below which should help you decide which type of steel container is best suited for your needs.
Features of High Cube Containers
All the dimensions are the same as standard containers (8 ft wide, and either 20 or 40 ft long) except for the height, which is one foot taller at 9'6" high.
More Storage Space - 40 ft containers have 2,660 cu. ft. of space which is 275 more than standard units.
Less Common Compared to Standard Units - it may be difficult to find available HC containers in some markets.
Taller Clearance Height - 9.5 ft tall, which can be a positive or a negative. It may not allow you to put a container in certain areas if there is something above. If you are planning on using a container as an office, security container or a shelter, the additional foot will make it seem much larger.
Slightly Higher Price to Standard Unit - you should expect to pay around $3,000 to $5,000 for a HC container.
The Same Weight Capacity as Standard Units - even though the container is larger, it doesn't necessarily mean you can ship more things. The load capacity is about the same as a standard unit, right around 58,000 lbs.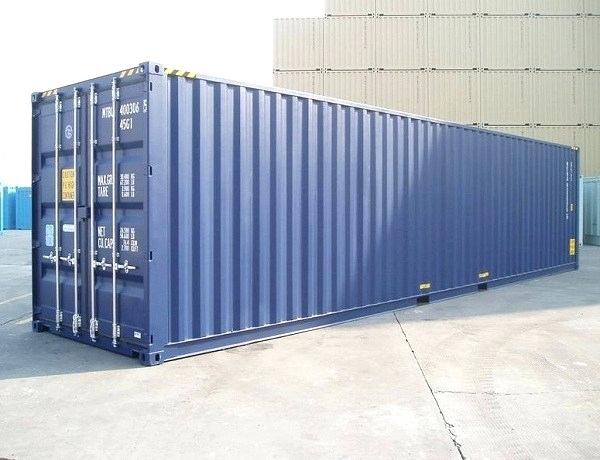 Standard Shipping Containers
Standard shipping containers are 8' wide
Lower Clearance Height - this can help fit a container into areas where a high cube unit wouldn't fit.
More Common - standard units are much easier to find since there are so many more of them.
Cheaper - standard units are usually about $500 to $1,000 cheaper compared to high cube containers. Pricing depends on size, condition and availability.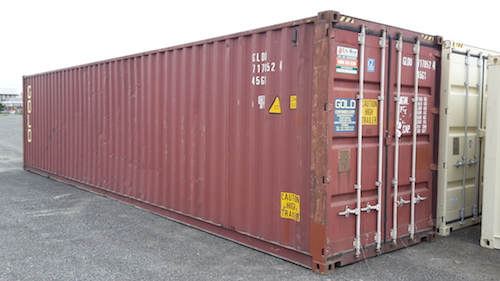 As you can see there are pros and cons to each type of conex container. If you are ready to compare prices, give us a call or fill out the online quote request form and you can compare prices in just a few minutes.
Related Resources