Buying a New Vs Used Shipping Container
If you are looking to purchase a steel shipping container, you are probably trying to decide between buying a one trip new shipping container or a cargo worthy or WWT wind and water tight container. Most customers find that used shipping containers suit their needs and their budget more than a new container, but everyone's needs are slightly different. If you are just looking to keep a shipping container on a construction site or farm to store some things, a WWT wind and waterproof storage container should suit your needs just fine, while also saving you thousands of dollars compared to a new one trip container.
If you are planning to use the conex containers to build a home, building, office or retail space, then you will likely need one trip containers. If you are stacking containers you need to make sure that they are either cargo worthy or one trip containers that are certified to stack on top of each other. Used containers can be refurbished, repaired and inspected to ensure that they meet your specific needs.
New One Trip Containers
One trip, new steel shipping containers are the top of the line when it comes to purchasing a conex container. These are typically manufactured in China, and sent to the US carrying cargo on a ship, then sold once they arrive. They are in the best condition of all available shipping containers for sale. You will find some minor imperfections such as light scratches and possibly even a few small dents, but in general they look brand new. It can be difficult to find one trip containers as inventory is often limited, and the costs are also higher compared to used steel storage containers.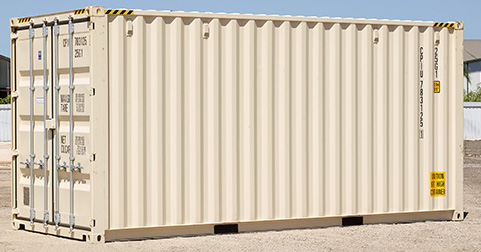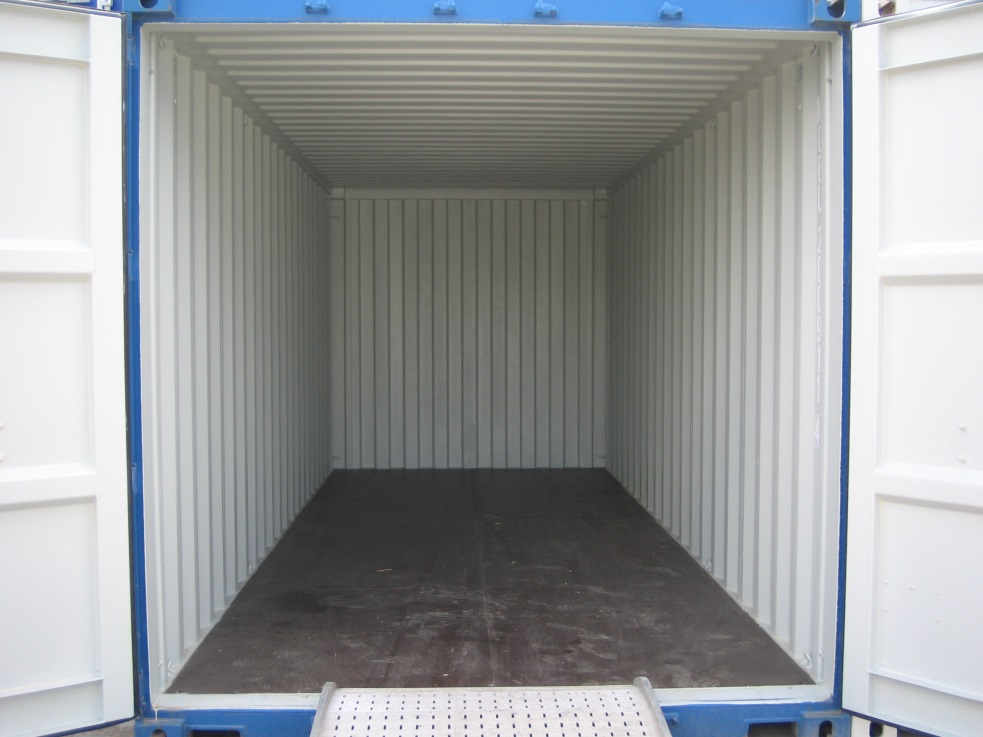 Used Shipping Containers
Used shipping containers are grouped into container grades as an easy way to tell what condition they are in. Here's the most common container grades:
CW Cargo Worthy Containers - CW containers are certified to be loaded and stacked on a cargo ship and transport goods. They have passed an inspection and have valid CSC plates.
WWT Wind and Watertight Containers - WWT shipping containers can't be used to ship cargo, but they can still be in great shape. Often times CSC plates just expire and they are sold, but they would be able to pass a CSC inspection if they were subjected to one. These containers are wind and waterproof and typically used for storing things outdoors.
As Is Containers - these containers may have some damage and need to be refurbished or repaired. They are not wind and watertight.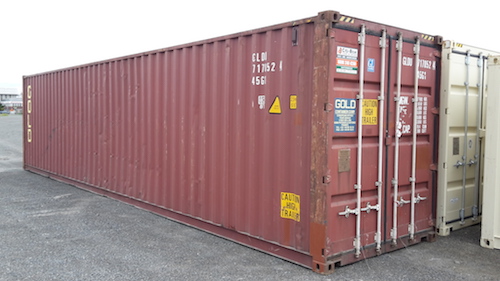 New & Used Shipping Container Sales Costs
Shipping containers cost thousands of dollars to buy. USContainerSales.com will help you get the best price, whether you are looking to buy a new or a used container. We've broken out typical costs for containers below.
One Trip New Shipping Container Costs
10 Ft Containers - $2,500 - $3,500
20 Ft Containers - $3,000 - $4,000
40 Ft Containers - $4,000 - $5,000
Cargo Worthy & WWT Shipping Container Costs
10 Ft Containers - $1,600 - $2,700
20 Ft Containers - $2,500 - $3,500
40 Ft Containers - $3,300 - $4,200
**Note that the above pricing is an estimate of how much it costs to buy a shipping container. Actual prices vary depending on your location and current inventory levels in your area. If you need custom features your container will cost more than a standard unit. For exact prices, give us a call or complete the quick quote form.
Related Resources