Rent & Buy 20 Ft Shipping Containers
US Container Sales helps customers save time and money on 20 ft steel storage container rentals and both new and used shipping container sales. We have an extensive selection of one trip or new as well as used 20 ft steel shipping containers for sale throughout the United States. When you use US Container Sales, you can rest easy knowing that you will not only receive great customer service, but the lowest possible price. All 20 ft container rentals and all 20 ft containers for sale are guaranteed to be fit for on site storage and are fully wind and waterproof (except for as is containers for sale).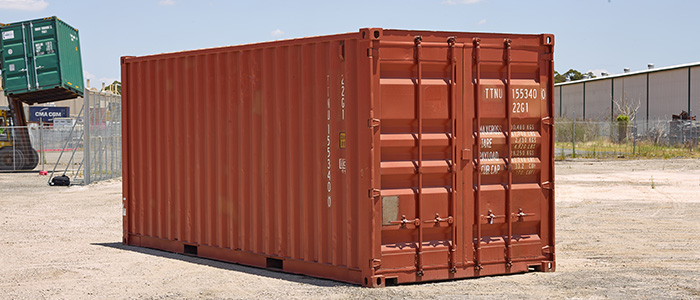 20 Ft Shipping Container Dimensions
Standard 20 Ft Container - 20 ft. Long x 8 ft. Wide x 8 ft. 6 in. High
HC High Cube 20 Ft Container - 20 ft. Long x 8 ft. Wide x 9 ft. 6 in. High
Types of 20 Ft Containers for Sale
Containers are graded based on a variety of factors. Here's the most common container grades:
One Trip New Containers - These are the newest conex containers you can get in the United States. Steel containers are typically manufactured in China and then shipped full of cargo once on a cargo ship to the US. They are usually about one year old and may have minor scratches or dents, but in general they look nearly brand new.
CWO / Cargo Worthy Containers - These are slightly older but they conform to International Maritime Organization standards for cargo shipping. These containers have slight rust and dings, but structurally they are in great shape.
WWT / Wind & Water Tight Containers - Guaranteed to be wind and waterproof. They can be stacked while empty, but not while full. They will have rust, dents and scratches, but they are perfect for safely storing things.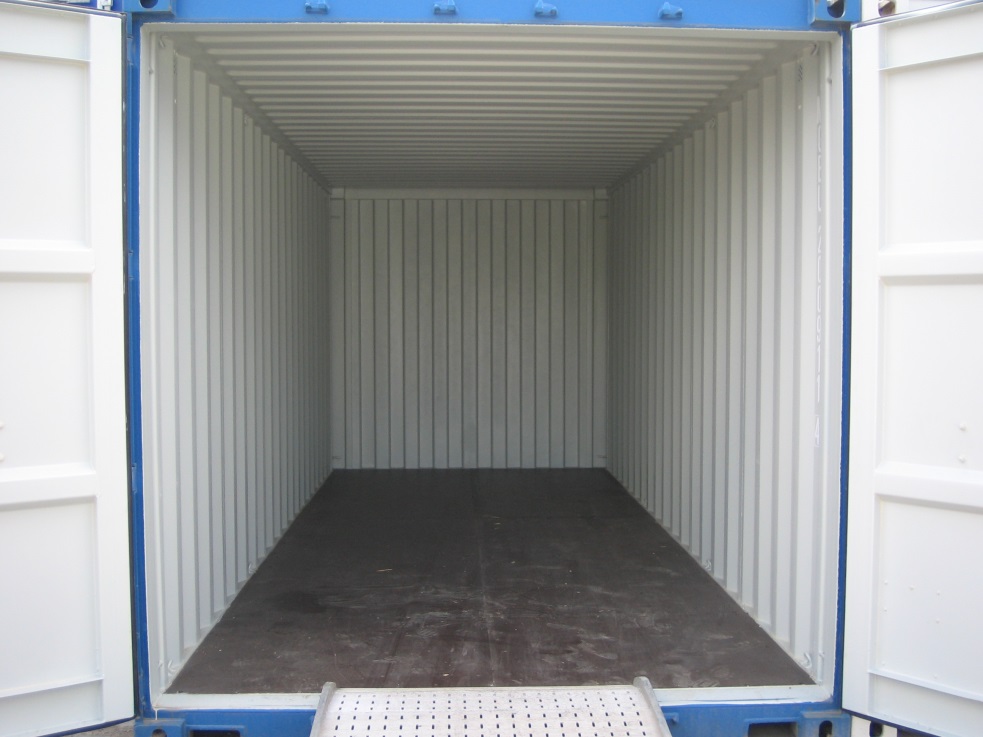 20 Ft Steel Shipping Container Costs
Pricing for container sales varies widely depending on the container grade, and for rentals its pretty standard. All 20 ft container rentals are guaranteed to be WWT. Here are typical prices:
20 ft Container Sales Cost - $1,500 - $3,500.
20 Ft Container Rental Cost - $100 - $175.
Pricing varies depending on where you are located as well local inventory levels. To get an exact price quote complete the quick quote form on this page. Delivery fees are usually around $100. When you get price quotes it's important to make sure that there are no additional charges.
20 Ft Steel Shipping Containers vs. PODS Portable Storage Containers
Our 20 ft shipping containers are constructed with durable, 12 gauge steel compared to aluminum for PODS portable storage containers. Steel shipping containers are built for tough climates and are ideal for construction site storage, while PODS containers are better kept in climate controlled warehouses. We will not move your steel storage container to another location. PODS and other portable storage companies will typically move your unit to another location which makes them great for small household or office moves. Portable storage companies like PODS typically do not have 20 ft containers, they usually offer 8 ft, 12 ft and 16 ft units.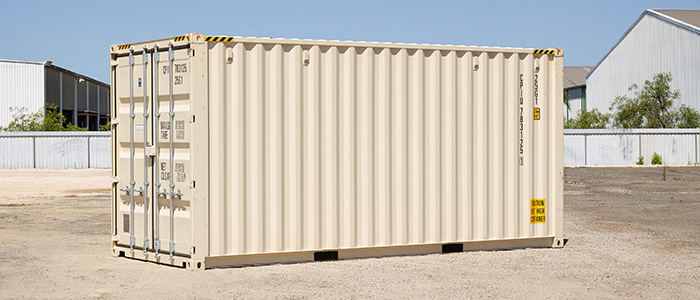 Related Resources